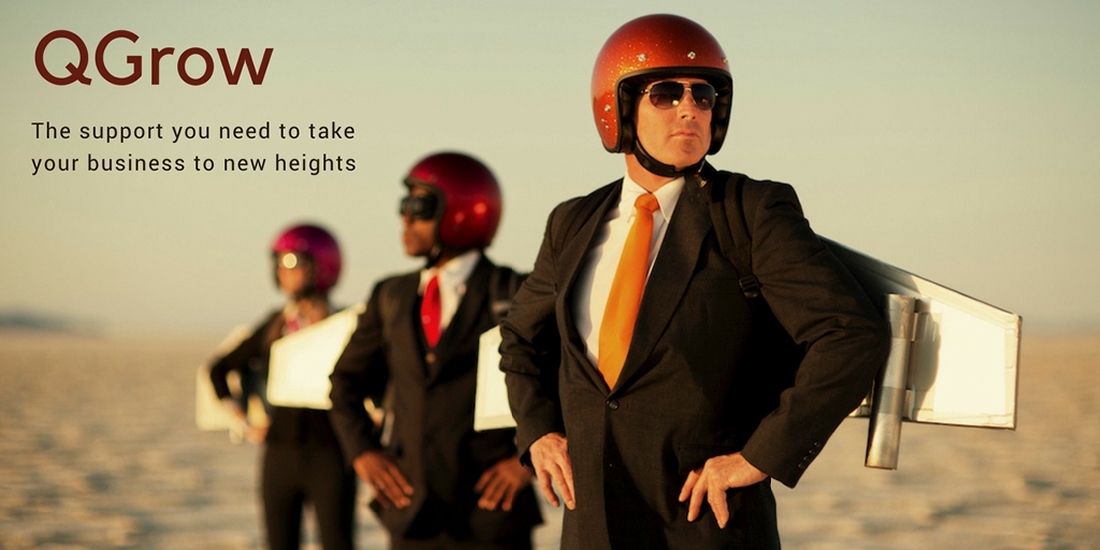 QGrow is a comprehensive, proven business coaching methodology designed for emerging businesses with owners who value having access to experienced, independent, external support and advice.
SNAPSHOT 360º
We believe in evidence-based coaching so we start by examining the business to establish a baseline. Our Staff Perceptions Survey combined with staff and management interviews allow us to quickly identify how the business is tracking and to highlight opportunities for rapid improvement. 
STRATEGIC OFFSITES
In many cases the fastest way forward is by getting the management team into a different environment so they can have clear air (and heads) to establish priorities, goals and plans. Our skilled facilitators ensure that discussions stay on track and that any "elephants in the room" are suitably addressed.
GROWTH PROJECTS
Every business is different but most businesses can benefit from undertaking one of more of our growth projects. Focal points are Foundations (structure and culture),  Revenue (positioning, getting to market and client engagement) and Leadership (developing and supporting current and emerging leaders).
STAYING ON TRACK
Making plans is one thing, sticking to them is quite another. We promote accountability via one-on-one support of the owner/CEO, formal quarterly progress reviews  and, where appropriate, the provision of an Advisory Board. Our Staff Perceptions Survey can be re-run regularly to objectively assess progress.
COST-EFFECTIVE COACHING
Few businesses need all that QGrow offers. We work with you to identify precisely the interventions that offer the greatest possible ROI for your business today. We measure progress against objective baselines so that you can always be sure that coaching is delivering the value your business needs.
Virtually any organisation could benefit from aspects of the QGrow methodology but the "ideal" QGrow client looks a little like this:
It is an emerging business - not a start-up, but not a multi-national either
The business founders/owners are still involved and ambitious for more
The business is stuck in some way - perhaps of a difficult choice point or because it's facing disruption of some kind
The business owners are ultimately looking for sustained growth that isn't dependent upon them, so they can move on to something new knowing that their child will thrive
The business values having an independent sounding board to call on.
AltusQ helps clients to build sustained, controlled growth and equity value.
We provide business owners and leaders with an independent, unemotional perspective.
We clarify strategy, structure and process and connect them all with the passion that drives the business.
We help leadership teams get on the same page, work effectively towards shared goals and then stay on track and accountable for delivery of those goals.
Above all else we understand the power of an insightful question at the right place and time.
Using AltusQ to help grow your business
Healthy people regularly check their health/fitness levels, healthy businesses need to do the same.
It's vitally important to understand where your business is at commercially and culturally.
The BEEP test is a 'fitness' test on a business that gives the business owner a score out of 50 and highlights strengths and weaknesses of the business across commercial and cultural aspects.