QTransition - Protecting Your Future
Recent surveys indicate that, whilst over 75% of business owners will rely in part on the proceeds of their business sale to top up their superannuation, less than 25% have a clear exit strategy.
We have found that this gap is often caused by discussions surrounding transition choices going into the "too hard basket" especially where it is perceived that conflict or disappointment may arise.
We help our clients overcome the fear, uncertainty and doubt to become clear about their choices so they can identify and execute a viable transition strategy.
More specifically, we help our clients:
Clarify why they are selling and what their post succession phase would look like post
Get clear about what assets they are building to sell to improve the multiple they ultimately receive for their business
Build these assets over time
Reduce the business's reliance on them
Understand when best to sell
Who to target and how best to approach them (Internal? External? Sell or merge with competitor? IPO?)
How to manage and not confuse income, equity and control conversations with internal stakeholders
Have the more difficult discussions, especially in the case of family transition
Brief and work efficiently with their accountant and advisors
Please contact us if you would like to arrange an obligation free coffee to discuss your particular transition opportunity and how we may be able to assist.
What are you growing to sell?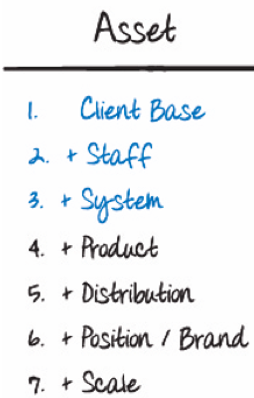 Would you like to know more about AltusQ's work helping business leaders to realise the value in their businesses? Or would like to come to our next QTransition workshop?
We will only contact you when we believe we have something interesting and useful to share. No spam!