Tim's focus is on 'big picture' strategy coaching, both individually and for teams. He has a passion for change management and leadership development, particularly for 'accidental leaders'. He welcomes opportunities to develop people in both public and private sector. He seeks to enable leaders to understand how to apply their strengths to the system in which they work and how to address what may be holding them back from their passion and purpose.
Following 11 years as a senior executive in the Australian government (leading reform in regulation, compliance, integrity, ethics, research policy), his clients range from public sector through to not-for-profits and small businesses.
EMCC European Individual Accreditation

Member EMCC and Founding Member, EMCC Asia Pacific Region

Certified consultant - The Leadership Circle

AltusQ / EMCC EQA awarded Foundation Coaching Skills program

The Art of Developmental Coaching training

Systemic Constellations training

MBA (Public Sector Management and Human Resource Management)

Graduate Member, Australian Institute of Company Directors

Ph D in pharmacology and Master of Veterinary Science

Bachelor of Veterinary Science (Hons II)
Current relevant experience includes:
Coaching at various levels, Australian government e.g. National Health and Medical Research Council

Business coaching – retail and creative sector

Leadership programs for Outside School Hours Centre coordinators for YMCA of Canberra, Office of the Gene Technology Regulator

Strategic planning using Appreciative Inquiry for Advocacy for Inclusion

Mentoring in the NFP sector.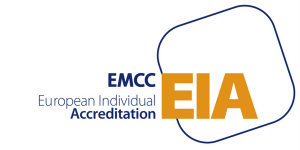 Men in leadership – is there a crisis? What's the issue? Do you really know where you stand today? Have you lost your way? Do you know where you fit in? There has been a lot of justifiable concern about how some men in leadership positions have inappropriately treated women (I'm referring here to campaigns…
Read More

→