Building High Performing Teams – Avoiding Awkward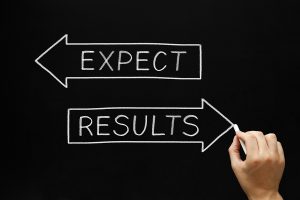 Recently, I was running a training session for Mentee's who were about to take on a mentoring journey for the first time. The context for mentee's is "responsibility". Scheduling, goal setting, follow through and follow up is to be driven by the mentee, that is, they have to do the heavy lifting in a mentoring relationship. Sitting there and being told what to do next is too passive and doesn't build capability in the individual, it builds dependence.
This prompted me to think about about how this related to high performing teams. The term "avoiding awkward" fits so nicely. How often do we get together as a team discuss challenges and opportunities, the best way to progress and if we are good we prioritise tasks and allocate the best person to undertake them?
In my experience, the awkward conversation is rarely had, particularly in a group/team setting. Questions like, what will a successful outcome look like? When would you expect to see a result/change? What will you do, what I will do is? What would get in our way? These conversations can be challenging, they require a balance of expertise and vulnerability, after all we can't predict the future.
So, how do we "avoid awkward" in these conversations? There is no magic pill, you will still have the same uncertainty (skills, knowledge, outcomes etc) you are simply more accepting of these feelings, more accepting of awkward. You know your team members trust you, you know that you can disagree and learn from failure and you are clear on what you are trying to do so you push ahead.
Therefore, the critical element here is to be explicit. Don't assume people know or understand. Try this the next time your team gets together;
"My understanding of what you said is........."
"Is that correct? Did I miss anything? What else?"
Correct any assumptions - meet any needs and expectations (if possible)
"What I will do is (specifically)"
"What you will do is (specifically)"
This may feel confronting at the start but like anything, the more you do it the easier it becomes. Remembering that "assumptions are the termites of relationships" and all high performing teams are based on solid relationships.
This blog is the fifth part in a series, by clicking here you can find Part 1, Part 2 , Part 3 and Part 4 on Building High Performing Teams.
To ensure you get access to the full series please like, share and connect, alternately if you would like to start a conversation about building your team I would love to hear from you, chris.spinks@altusq.com.au
Focus: Chris is an expert in building high performing teams with a focus on unlocking team dynamics that drive a clear outcome for the organisation, team and individuals within the team. Through a team coaching approach Chris is able to build leadership capabilities, create a culture of generative collaboration and establish a solid platform for sustained performance.