Why slowing down can speed you up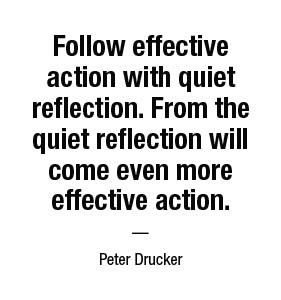 Xmas is the perfect time of the year for reflection. Before you pack up and head off to enjoy your Xmas break, take 5 minutes to consider what you've learnt this year and how it's helped you to grow both professionally and personally. Write it down, share it with your peers, direct reports and leaders and ask them to do the same with you.
This is a key defining characteristic of high performing teams and, our research shows, engagement generally. Teams go faster, enjoy their work more and are more generous with their discretionary effort when opportunities for learning and growth abound and success is celebrated.
Focus: Jill is a team coach creating collaborative workplaces. She works with leaders to turn individuals into teams to get results faster. Through team coaching Jill brings clarity to purpose and task, creating trust and shifting behaviours from 'I' to 'We' to create mutual accountability.