10 leadership lessons from failure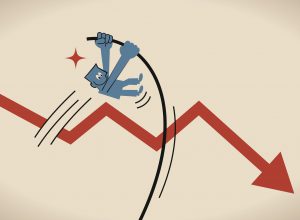 Learning from failure is a concept that many organisations embrace yet few in reality seem to really know how to do. As coaches, we are increasingly experiencing organisations that talk openly about their desire to build a culture where risks are taken and innovation thrives, yet in most the status quo is firmly protected, hierarchies dominate and the consequences of failure are often public and painful.
It's not that organisations aren't trying to change, it's more that many are focused on the wrong things. The patterns of the past are seen as the roadmap to the future when in reality, the ferocious speed of change and increasing environmental complexity has rendered much of the past way of doing things redundant.
The agile organisations of the future are creating a new mindset in which failure is embraced, in fact seen as the natural companion of innovation. Failure is seen as a way to enable exploration and creativity, build collaboration through teaming and fuel the appetite for change. Lessons are learnt fast from failures and organisational learning is sped up in the pursuit of competitive advantage.
Last week I facilitated a conversation between leaders from a diverse range of organisations to unpack collaboratively what lessons they could learn from failure. Leaders from organisations as diverse as major financial institutions, consultants, boutique law firms, academic institutions, social enterprises and entrepreneurial SME's came together to share insights and experiences of failure to collectively glean the pearls.
Their collective top 10 learnings…
Be clear on what success will look like and gain as much common ground as you can
Pause to separate emotion, consult and create choices
Understand who your stakeholders are and what they're looking for
You're not on your own, seek support - a problem shared is a problem halved
Reflect and consider the role you've played
Keep asking clarifying questions
Call it early and draw boundaries around what's acceptable and what's unacceptable
Use rational strategies
When hiring, take candidates out to lunch and observe behaviours – it's a great way to identify character
In interviewing, ask "what is something that you've done that you're proud of and why?"
What was interesting was from the early stages of the conversation it was clear how differently each of us responds to the word failure. To some in the room, the word itself was demotivating whilst others saw it as a way of acknowledging something has not met expectations and leveraging the learning to move forward and improve.
What is clear is that valuable learning is often preceded by failure and what underpins these differences in perspectives is the sense of safety or trust that our organisations enable us to feel to take risks and fail. It is an organisation's culture that determines how safe we feel to step out of our comfort zone into trusting relationships in teams to harness our creativity and bring our uniqueness to challenge the status quo.
This is the real task of contemporary leadership. To create the psychological safety on which cultures such as Google's thrive, organisations need leaders that can build great teams that see failure as an opportunity. These leaders openly acknowledge when actions have not resulted in their intended outcome and use these moments to inspire and motivate, harnessing the lessons for collective benefit.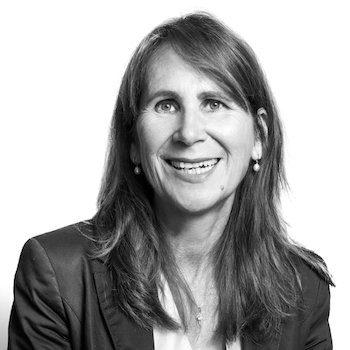 Jill Arkell
Jill is a team coach creating collaborative workplaces. She works with leaders to turn individuals into teams to get results faster. Through team coaching Jill brings clarity to purpose and task, creating trust and shifting behaviours from 'I' to 'We' to create mutual accountability.